Operation Beethoven Fundraiser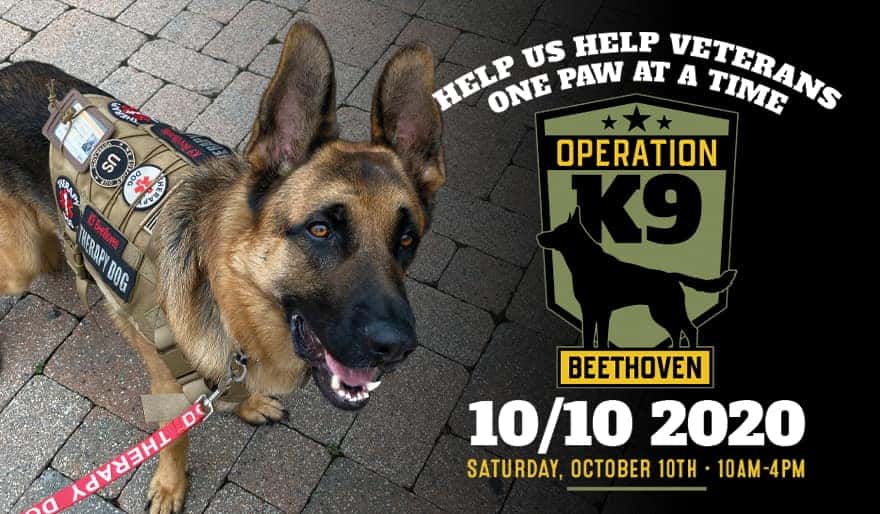 Help us, Help Veterans, one paw at a time!
Join us Saturday, October 10th from 10am-4pm
Limited edition "Operation Beethoven" Tshirts will be on sale for just $20! Not only will you get a great tshirt, you'll also get one meal from Callahan's Food Truck!
Don't need another Tshirt? Enjoy a meal from the Callahan's Food Truck for just $10! Callahan's will be here from 11:30am-2:30pm.
All proceeds from the food & the Tshirts goes to Veterans at the Paramus Veteran's Home.